Version 1.0 out now! Get it on:

Join the official discord server!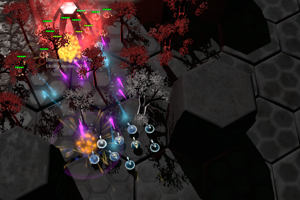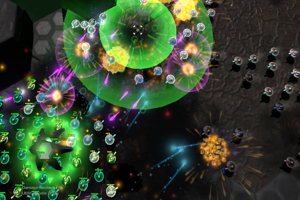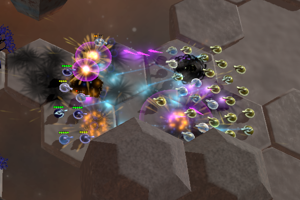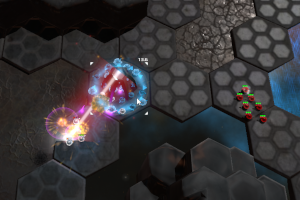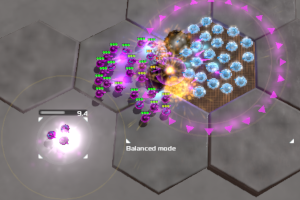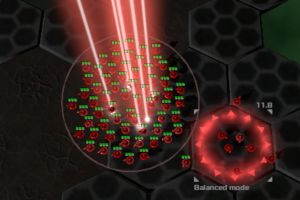 Q & A
What is abstractanks?
abstractanks is a fast-paced arcade real-time strategy game, developed for PC and Mac. It obviously shares the DNA of such games as Galcon or Multiwinia, but unlike those, each unit has a mass and occupies its own space. Positioning of your units is crucial in abstractanks.
Who are you?
My name is Marius and I have been building this game mostly on my own, with the occasional help from friends.
What is the development history?
I started on this project in 2012 and first released it on the now defunct desura.com in august of 2013. The network engine has undergone a major rewrite since the first version, changing it from a peer-to-peer simulation to a server based system. This enabled cross-platform multiplayer and proper support for Linux and Mac.
What are the technologies?
The game is built in C++ and Lua, using OpenGL and a number of open-source libraries. It does not use a pre-made engine. The game originally used Direct3D 10 for its rendering, which was later upgraded to Direct3D 11. For a while, both the Direct3D and the OpenGL renderer remained, but since OpenGL support looked pretty stable on all my target platforms, I eventually ditched the DX back end.
Which open-source libraries does it use?
These awesome libraries:
Boost C++ Libraries
,
Lua
,
RakNet
,
Box2D
,
Protobuf
,
{fmt}
,
MPark.Variant
,
Assimp
,
Freetype
,
Luabind (deboostified)
,
curl
,
OpenSSL
,
OpenAL Soft
,
SDL
,
nlohmann JSON
,
stb single-file libs
,
spdlog
,
lz4
,
pugixml
Legal Notice & Privacy Policy
Marius Elvert
Konradin-Kreutzer-Straße 11
76185 Karlsruhe
This website does not track any personal data. It does not use cookies and IP logging is disabled.
The high-score data it displays is submitted from within the game abstractanks after previous approval. It is coupled to the player's itch.io user.
To facilitate connections between players of the game, the website temporarily stores an IP in its webservices. This IP is deleted after 60 seconds of inactivity.